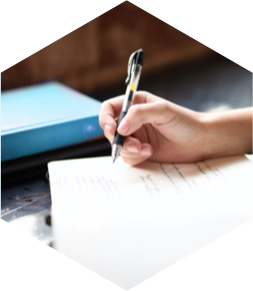 Help us build happier and stronger teams
Crown's core values set us apart from the rest. These are the six pillars supporting everything we do:
People
Our exceptional people set us apart from our competitors. You'll be joining a knowledgeable, friendly and approachable team that works tirelessly to deliver the right system for our customers.
Integrity
We are always open, honest and transparent. Every relationship we forge is one built on trust, where our first priority is solving our customers' challenges.
Service
It's not just our product that is best-in-class – our outstanding quality of service also defines who we are. Our clients will rely on you to be fully committed to going above and beyond for them.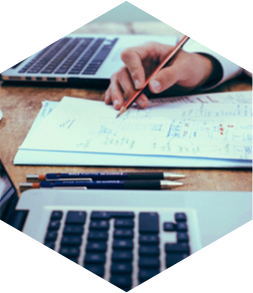 Understanding
A Crown team member listens first, then listens again. We take time to understand every organisation's unique needs so we can tailor the perfect solution for them.
Partnership
We operate as equal partners with our customers, as the best results can only be achieved by working together. We're in it for the long haul – and we're proud of our outstanding client retention rate.
Improvement
The industries we work with never stand still, and neither can we. Once you are part of the Crown team, you'll never stop looking for ways to serve our customers better.
Hear from our people at Crown
I started my Crown Workforce Management career with a work experience placement whilst at school, which lead to helping with holiday cover until the end of university. After graduating, I was offered a position at a facilities management company but realised it wasn't for me. An opportunity came along within the Customer Services Department at Crown for a Trainee Consultant, so I applied with the hope I could return to the company. I was successful and have worked my way up to my current role as an Implementation Consultant. I now work within the Police Team and really love what I do. It can be challenging at times but therein lies the reward. Working within a great team ensures you always have support when needed.
Rebecca Dutton | Implementation Consultant
I joined Crown's Sales & Marketing Team in 2017 following my graduation from York University. I spent a period of time in the Customer Support Team, eventually moving to the WFM Implementation Team, helping new clients to use our solutions. I now work as a Pre-Sales Consultant and spend my days providing demonstrations of Crown's WFM software to prospective clients. It's really enjoyable working with companies in so many different sectors. Since I've been at the company, I've been able to grow my skillset and develop in a professional capacity within a supportive and friendly environment.
Laurel O'Brien | Pre-Sales Consultant
Benefits of working at Crown
Competitive salary
Profit share scheme
Balanced home/ office working week
Flexible work patterns
Private Healthcare
Current Vacancies & Career Opportunities
Software Engineer
We're looking for top software development staff – high achievers experienced with the Microsoft .NET Framework, C#, SQL, ASP.Net Core and MVC. This is a great opportunity to join an established Product Development team where you can contribute to the successful growth of the business.
If you'd like to develop your career and contribute to the success of one of the UK's top software solutions firms, contact us any time in strict confidence at;
Sales / Account Management
We're looking for high performers with proven experience in the Workforce Management market. This is a great opportunity for people with a minimum of 5 years' experience and a good track record in business solution sales.
If you'd like to develop your career and contribute to the success of one of the UK's top software solutions firms, contact us any time in strict confidence at;
Can't see the right role for you?
Do you think you have the right skill set to be a part of our team? If so, get in touch and enclose a copy of your CV along with a brief introduction. We will get back to you shortly.
Contact us