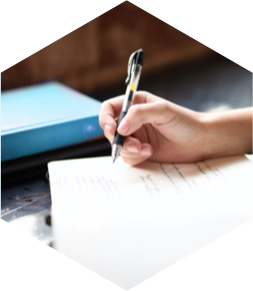 Help us build happier and stronger teams
Crown's core values set us apart from the rest. These are the six pillars supporting everything we do:
People
Our exceptional people set us apart from our competitors. You'll be joining a knowledgeable, friendly and approachable team that works tirelessly to deliver the right system for our customers.
Integrity
We are always open, honest and transparent. Every relationship we forge is one built on trust, where our first priority is solving our customers' challenges.
Service
It's not just our product that is best-in-class – our outstanding quality of service also defines who we are. Our clients will rely on you to be fully committed to going above and beyond for them.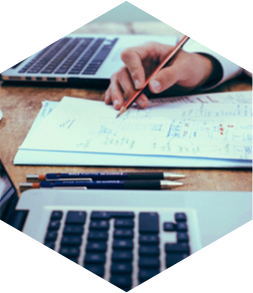 Understanding
A Crown team member listens first, then listens again. We take time to understand every organisation's unique needs so we can tailor the perfect solution for them.
Partnership
We operate as equal partners with our customers, as the best results can only be achieved by working together. We're in it for the long haul – and we're proud of our outstanding client retention rate.
Improvement
The industries we work with never stand still, and neither can we. Once you are part of the Crown team, you'll never stop looking for ways to serve our customers better.
Work with industry leaders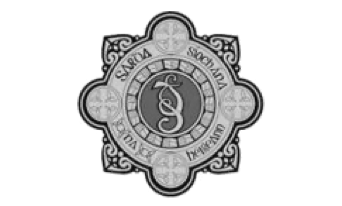 Benefits of working at Crown
Competitive salary
Profit share scheme
Balanced home/ office working week
Flexible work patterns
Private Healthcare
Current Vacancies & Career Opportunities
Functional Implementation Consultant
Crown Computing Limited, based in Tamworth is an established software company providing workforce management software for both on-premise and cloud based solutions to public and private sector businesses.
This is a great opportunity for an enthusiastic and personable individual who has experience as a software implementation consultant, someone with a genuine desire to develop a career in software implementations.
Permanent position, 37.5hrs per week, 7.5 hours per day, Monday to Friday.
(Combined office and working from home arrangement led by business requirements.)
Key duties include:
Run software scoping workshops with customers.
Accurately document customer process and configuration requirements for the Workforce Management software solution.
Work with the customer and other colleagues to implement and configure the Crown Workforce Management Solution.
Provide accurate service reports during and post project implementations.
Work collaboratively; build and maintain healthy and professional working relationships with customers & colleagues.
Adhere to Crown's company policies, procedures and technical design standards and guidelines.
Share and escalate recommendations/ideas that may improve Crown's services, products, process or working practices.
Undertake other duties considered within your skill and competence to assist the smooth running of the business as directed by line management.
Skills and abilities needed to perform role:
An understanding of the importance of excellent customer service and a "can do" attitude, excellent communication skills, both written and verbal
The ability to interact confidently with clients and colleagues
Time management
The ability to work very well in a team environment
The ability to think logically, strong interpersonal skills, strong prioritisation skills and ability to follow process
Patience and empathy when dealing with customers and colleagues
Effective problem-solving skills based on clear reasoning and sound rationale; tactful, diplomatic and able to thrive in an ever-changing environment
Record-keeping for recall and understanding
Ability to work pro-actively, independently with minimal direction
A good understanding of Microsoft Office 365, Teams,
Benefits:
Annual leave – 25 days
Hybrid working
Pension – Group Personal Pension Scheme, Crown monthly contribution 4% basic salary, employee contributes a minimum of 5%
Life Insurance
Private Healthcare
Note: some benefits are subject to satisfactory completion of 3mth probation period.
Additional information:
Desirable experience using/implementing time and attendance systems, payroll applications, access management software.
Candidates must be able to demonstrate a pre-existing right to work and travel within the UK. Documentary evidence will be required.

All offers are subject to satisfactory basic vetting and reference checks. Given the nature of our business, and indeed our client base, the applicant may need to be vetted in accordance with non-police personnel vetting procedures. NPPV-3 and SC clearance.
---
If you'd like to develop your career and contribute to the success of one of the UK's top software solutions firms, contact us today;
Software Engineer
We're looking for top software development staff – high achievers experienced with the Microsoft .NET Framework, C#, SQL, ASP.Net Core and MVC. This is a great opportunity to join an established Product Development team where you can contribute to the successful growth of the business.
If you'd like to develop your career and contribute to the success of one of the UK's top software solutions firms, contact us today;
Sales / Account Management
We're looking for high performers with proven experience in the Workforce Management market. This is a great opportunity for people with a minimum of 5 years' experience and a good track record in business solution sales.
If you'd like to develop your career and contribute to the success of one of the UK's top software solutions firms, contact us today;
Can't see the right role for you?
Do you think you have the right skill set to be a part of our team? If so, get in touch and enclose a copy of your CV along with a brief introduction. We will get back to you shortly.
Contact us