About Crown
Helping organisations optimise their workforce
For a company to be the best it can be, its workforce must be balanced and efficient. Crown provide you with all the tools you need to transform your workforce management, and the expertise required to achieve tangible growth and development.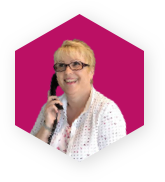 Employee satisfaction creates stronger teams
We understand that an organisation is nothing without its people. Our commitment to remaining independent helps us foster an environment in which every member of our team is highly valued and supported in their ambitions. It's this ethos that allows us to understand exactly what our customers need to build happier, stronger, better workforces.
Drive long term productivity gains with WFM
Our workforce management system isn't just a one-off product installation – we know how important it is to build long-term bonds with our clients. We help organisations of all shapes and sizes set a roadmap for lasting improvement with our software at its heart. We work collaboratively, improving our customers' technology profile based on what they truly need to thrive.
Our core values
Everything we do is guided by a commitment to doing business the right way. This is what Crown stand for: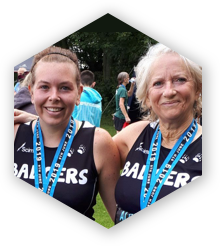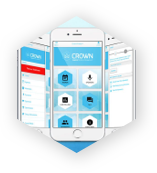 People
Our exceptional people are what sets us apart from our competitors. We are knowledgeable, friendly and approachable. We aim to make every interaction with us enjoyable.
Integrity
We are always open, honest and transparent. We do the right thing, building trust into every situation. We never let our clients down - we always deliver on our promises.
Service
Our outstanding quality of service defines who we are. Our clients rely on us and we are fully committed to never let them down. We always aim to exceed their expectations, whatever that takes.
Understanding
We listen first, then listen again. We aim to understand our clients' specific needs, in order to deliver the solution and service that fits them perfectly.
Partnership
We work together as partners with our clients. We always aim to have long term relationships, and our success with client retention is outstanding.
Improvement
We never stand still. We are aware that industry constantly changes, and we are constantly looking to improve every aspect of our business, to improve the quality of our software and service.
In November 1987, the team at Crown began to develop software that would give organisations true visibility over their workforce. In the years that followed, we have built our business and our solutions carefully to offer a world-class product with unparalleled service.
We now provide a complete, industry-leading workforce management system that suits the specific needs of our hundreds of customers. And as we continue to innovate, we still pride ourselves on the same level of care and commitment – for our people and the people we work with – as we did over thirty years ago.
Discover what Crown have to offer you
We are trusted by over 250 medium to large sized businesses and organisations in multiple industries. Talk to our team today to find out how Crown can unlock the potential of your workforce.
Get a Demo